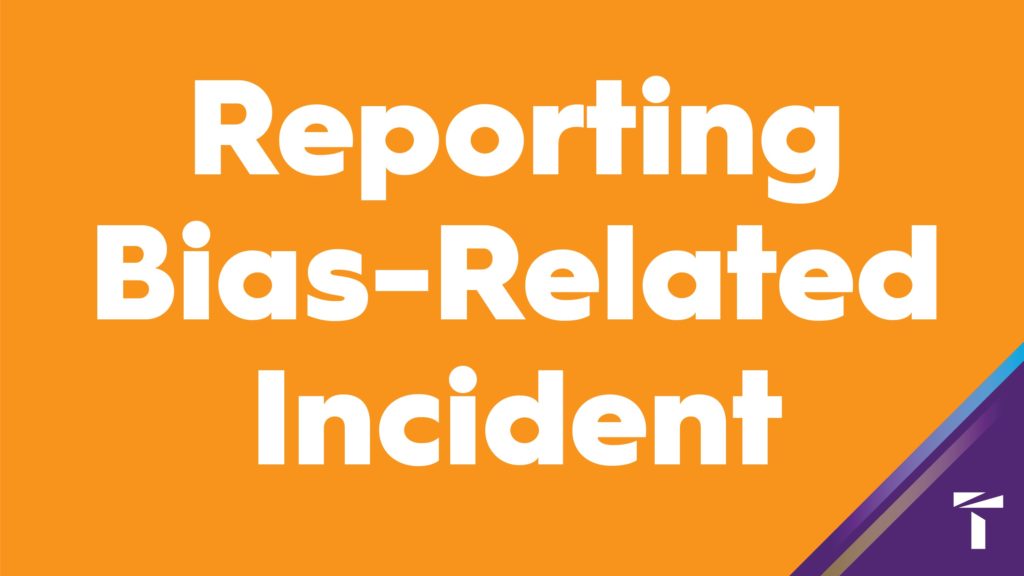 A Bias-Related Incident is any act that appears and or is perceived by the targeted person as motivated, at least in part, by hostility toward the target person or an entire group because of that actual or perceived age, disability/ability status, race, color, gender identity/expression, national origin, religion/spirituality, sexual orientation, socioeconomic class, etc. Not all acts of bias violate University policy or law.
To make an on-line report go to titleix.truman.edu/reporting-bias-related-incident/.
ANYONE can make a Bias-Related Incident Report and these incidents may have occurred on-campus, off-campus, or online.  Faculty and staff are obligated to report incidents that you experience, see and hear as mandatory reporters of the Truman community. You may also report the incident in person by scheduling a meeting with Dr. Millot by emailing lmillot@truman.edu.