Bicycle Registration and Rules
Department of Public Safety
Bicycle Registration and Rules
Bike Registration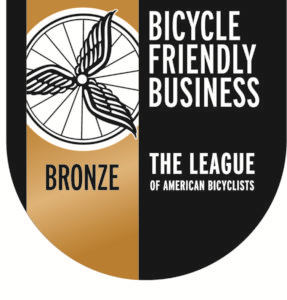 Members of the Truman community are strongly encouraged to register their bikes with the Department of Public Safety.
Bicycle registration is free of charge, and bikes do not need to be re-registered if the ownership of the bike does not change.  Bicycle registration decals are to be adhered to the bicycle frame seat tube approximately four inches below the seat.
To register your bicycle:
Log into TruView.
Go to Tools, click Everyday Tools.
Click Personal Information Menu.
Click Vehicle Menu.
Click Register My Bicycle.
Complete the information, specifically the serial number.
After your registration has been completed, you will receive an email when your Bike Registration Permit Number has been assigned. You will need to go to the Department of Public Safety during Parking Services Hours (Mon.-Fri., 8 a.m. -4 p.m.) to pick up your bike permit.
---
Bike Rules & Regulations
Bicycles parked on the Truman campus must be left in bicycle racks which are provided in convenient locations. Bicycles are NOT to be left in buildings, entrances, ramps or any other hazardous locations.
Bicycles that are illegally parked are subject to parking tickets and/or confiscation by the Department of Public Safety at Truman State University.