Rape Aggression Defense (R.A.D.) Training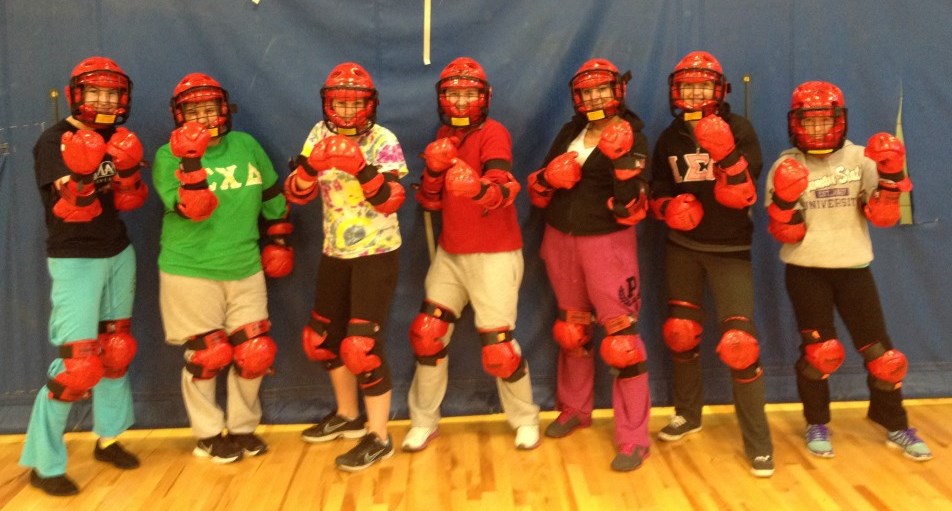 RAD/Self-Defense Class
The Rape Aggression Defense (RAD) program is a ½ credit self-defense class offered through the Department of Health and Exercise Sciences taught by officers of the Truman State University Police Department. This cooperative program is a block class consisting of 8 weeks of instruction.  It is offered during the first block of the Fall semester and the second block during the Spring semester.
The program is designed as a women's only program and consists of both classroom and hands-on instruction. At the end of the program, students will take part in a realistic scenario-based simulation to use the skills they have learned. The developers of the RAD system also offer RAD for Men, RAD for Kids, and RAD for Seniors, however at this time only RAD for Women is offered at Truman.
How to Sign Up for RAD/Self-Defense Course
To sign up for the RAD class, go to the listing of Exercise Science classes in Truman's Current Course List. RAD is section ES 199 Topics in Physical Activity.  If you have any questions or need assistance in signing up for RAD, contact the Department of Health and Exercise Sciences or one of our RAD instructors.  We look forward to seeing you there.
Instructors for RAD Training Course
---
Related Links: